Readers' Choice 2021: The best art, galleries and literary events
---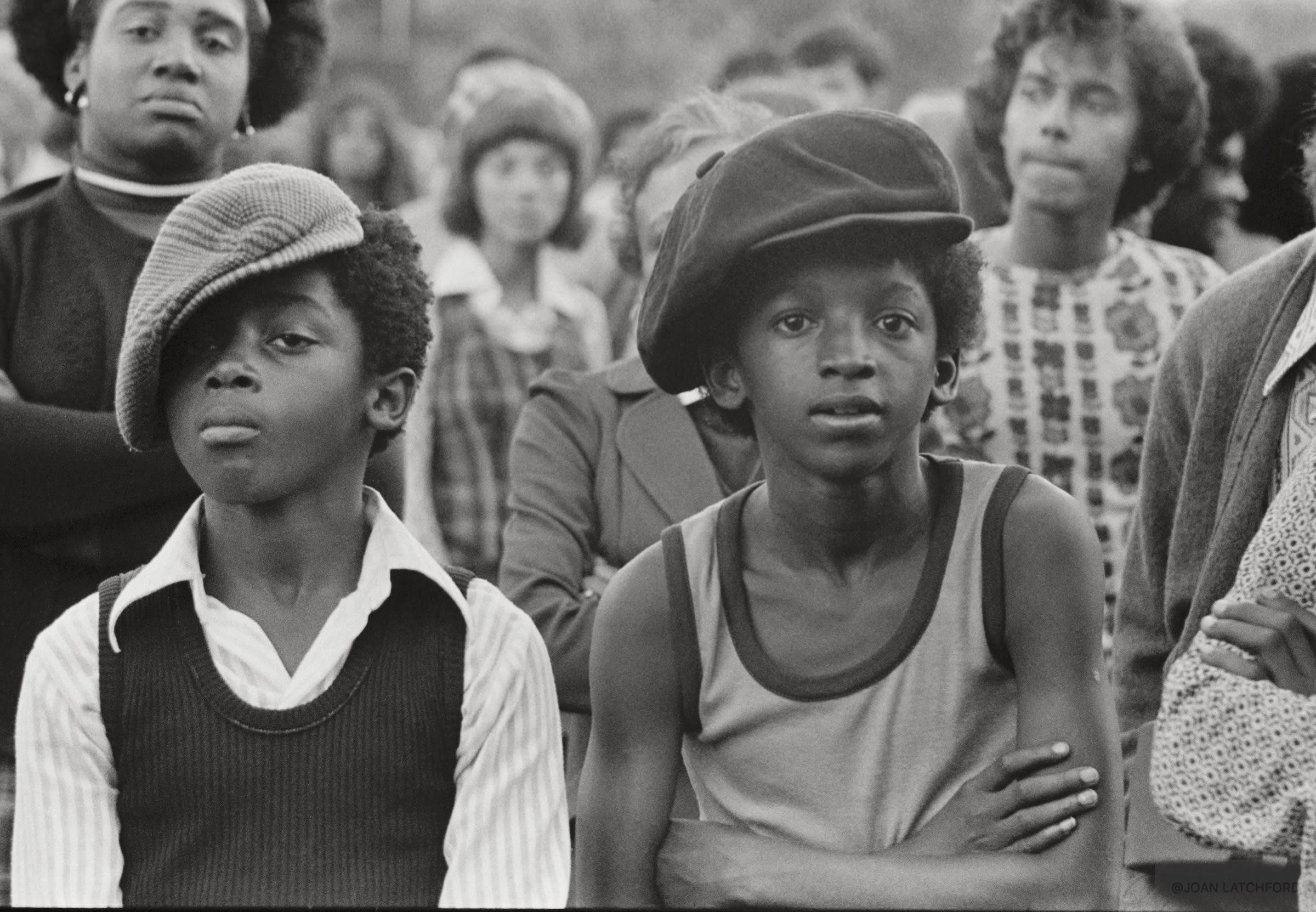 Caps Caribana, a 1971 photo by Joan Latchford.
This city's arts and literary scenes are emerging from the pandemic. One of the most notable shifts: a greater focus on public art. For our 26th annual readers' poll, we've added categories for the best art shows – in a gallery and in public – as well as best book publisher.
Best Art Show
Love Isn't Limited by Joan Latchford, THE Cardinal Gallery
Ex-nun, poet, teacher, draft-dodger supporter and photojournalist Joan Latchford's stunning and affectionate black-and-white images of Toronto life in the 60s and 70s have drawn comparisons to Vivian Maier. Following her death in 2017, Latchford's estate entrusted thousands of never-before-seen negatives to upstart Cardinal Gallery, which exhibited the work in November 2020. At a time when people are revisiting Toronto's past through archival images on Instagram, Love Isn't Limited gave us a perspective on decades past that we rarely see. The gallery is planning future shows devoted to Latchford's photos from Caribana and the Mariposa Folk Festival.
Best Independent Gallery
The Cardinal Gallery
The photography-centric gallery at Davenport and Dovercourt didn't have great timing. Opened by film producer Chelsea Hulme and cinematographer Cory Wilyman on March 7, 2020, it closed quickly due to the first lockdown. But it has persisted, launching an online viewing room and hosting a high-profile show by late photographer Joan Latchford (see Best Art Show, page XX) last fall. This year, Cardinal exhibited Bryan Helm's motorcycle-centric show FTW – Forever Two Wheels as part of Contact Photo Fest, and a series of experimental portraits by Brendan Meadows.
1231 Davenport, thecardinalgallery.ca